A few weeks ago we received a call from a production company wanting to come and film with us. They are working on a new TV show for the History Channel which looks at restoring old cars and selling them on, and had been looking for someone to help with restoring the wheels of an old Alfa 156. They liked the look of our site, and wanted to chat about the possibility of coming to film our process. Of course, we said yes!
As yet the TV show doesn't have a name but it will be aired in around six months. We will of course keep you informed once we have more details.
In the meantime we have posted a number of photos below, taken by my son Darren, (who looks after our social media) and you can see more pictures on our Facebook page.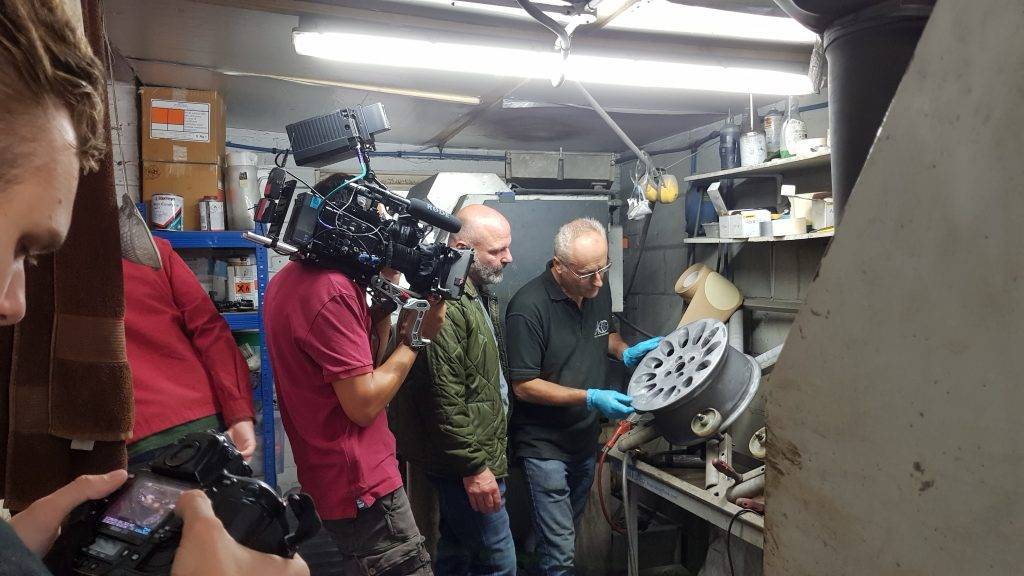 Here at the work bench the presenter, Gus Gregory, and I are looking at the damage that needs to be addressed before the surface can be keyed for painting. I explained how I would remove the damage and went on to do so using an orbital sander.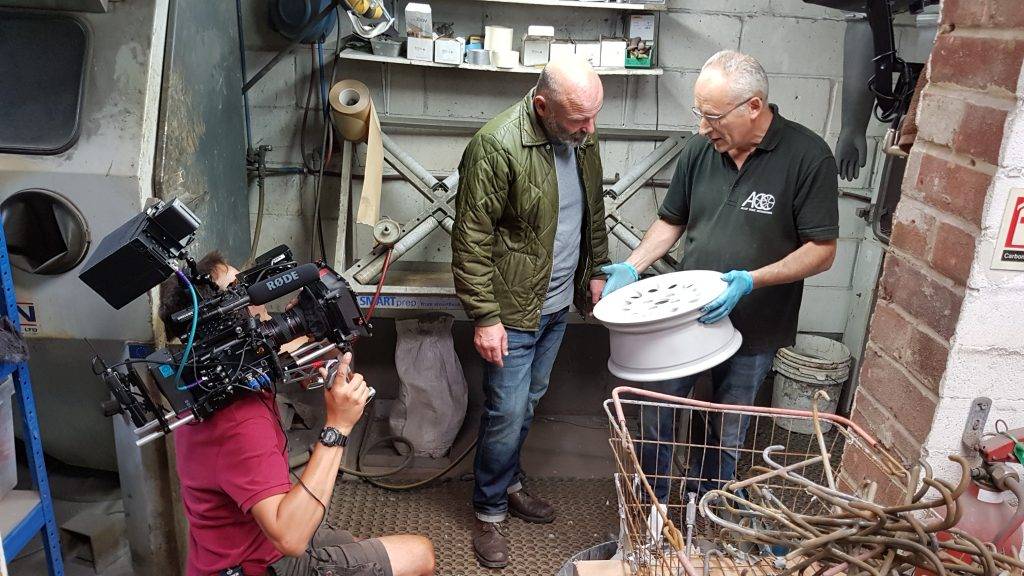 Having removed the damage the surface has been keyed with chilled iron grit in our dry blaster. Here I am explaining to Gus why we need to do this ahead of painting.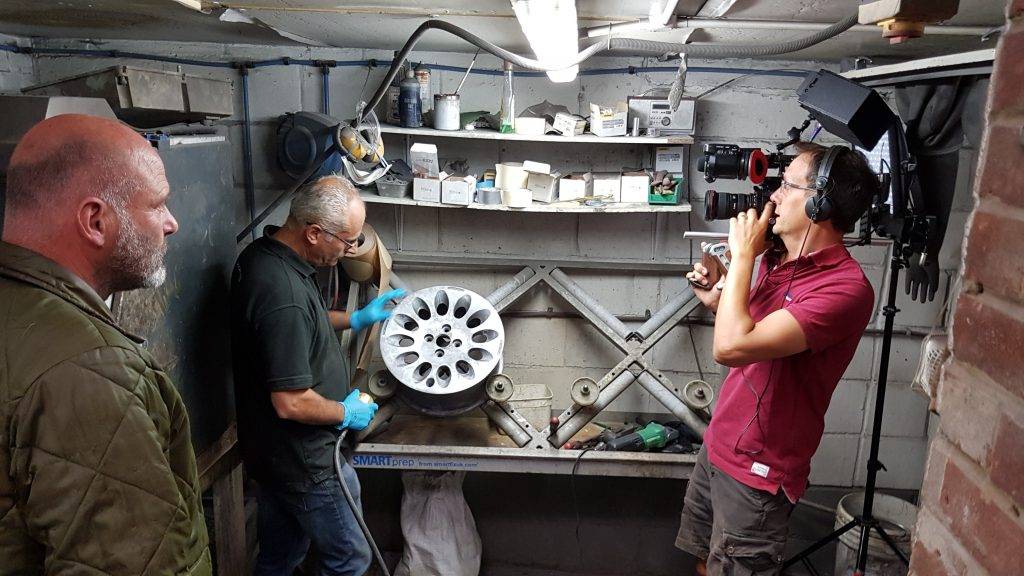 Back on the work bench with a different angle of the damaged wheel.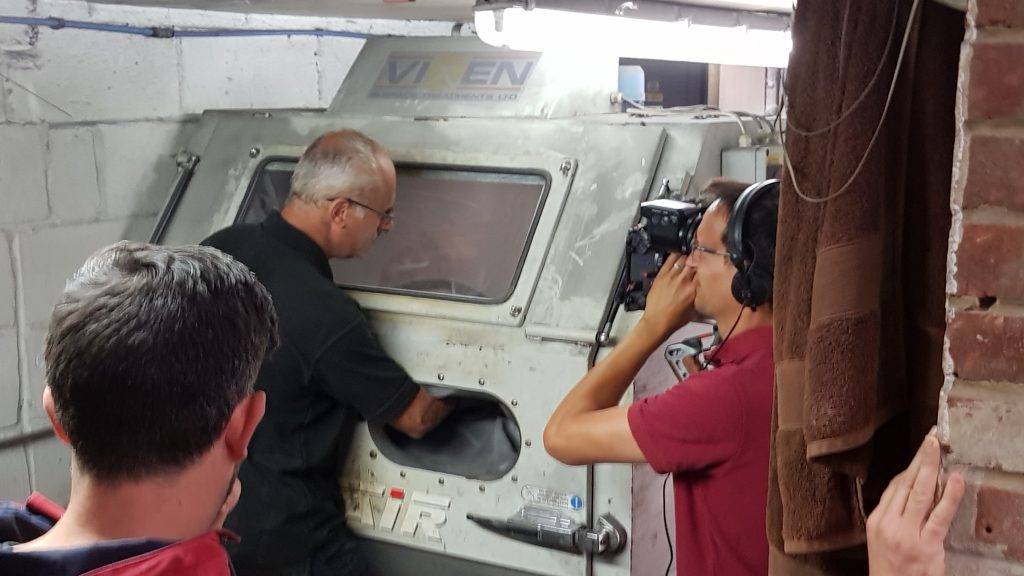 Using the dry blaster to key the wheel ahead of painting.
Filming was done over two half-days. I've actually appeared in a couple of my son's films, so I wasn't nervous. It was harder work than it looked but also great fun.
Coming soon – Our next blog will feature our new diamond cutting machine that arrived recently. We will have a dedicated page on our website for this service which will include a brilliant video my son Darren has done for us of how it works!
Steve  –  ACC Wheels